CULINARY EDUCATION AT IT'S BEST!
Giggles Culinary Place
We are an establishment like no other, it embodies a CULINARY SCHOOL , a RESTAURANT CONSULTING FIRM and a bespoke FINE DINNING CATERING OUTFIT.
We say this with all humility: we are the best at what we do; This claim is not just because we are the fastest growing culinary school in Nigeria but because our curriculums are built on international standards and we are very intentional about our teaching methods. Our catering department team's execution of every menu is always top notch.
Let's get you started the right way.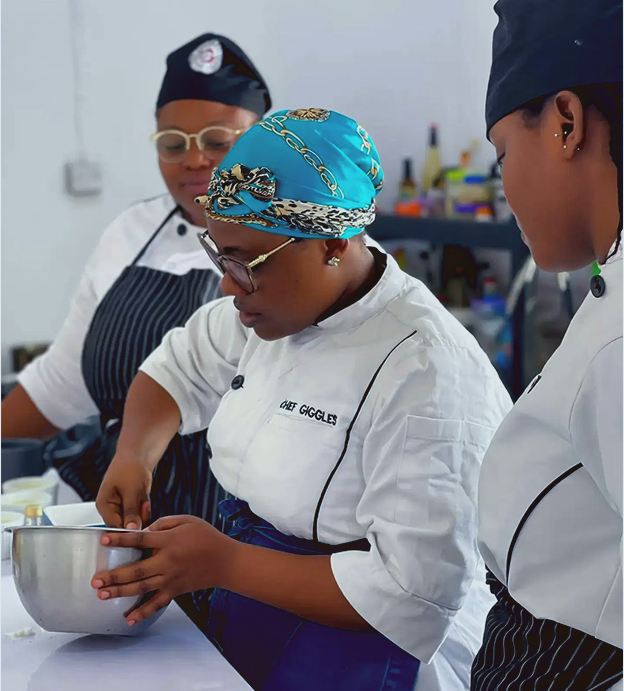 CHEFS OF ALL SKILL LEVELS
Meet The Team
Some description text for this item
The only place you want to be, to get the best culinary education.. A good school, Great and amazing Tutors. The best part!!!!! One Huge Family
Wonderful institution with great instructors, equipments, learning environment and the curriculum is just great. You learn all you need to know in order to be a competent chef.
No cap!!! This right right here is the best culinary school in Nigeria. Not just that if you really want to be professionally trained to become a chef, Giggle culinary place is the right place to attend. You will be educated.